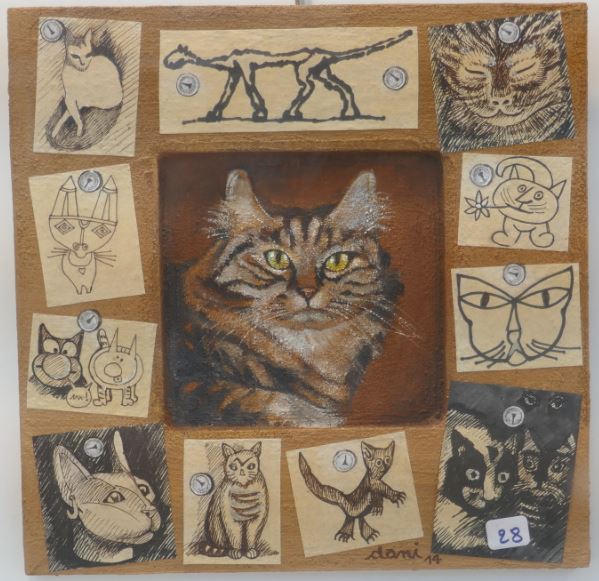 Assez !
D'abord, je crois que ce sont des commentaires, mais c'est de la pub pour des médicaments frelatés.
Ça va à la poubelle. Normal, non ?
Désormais les chats (ils sont nombreux) garderont ce blog. Comme avant.
Lecteurs, excusez ce qui suit : il faut que je dise quelque chose dans la langue de Christopher Smart.
I know how difficult a commentary is.
So you prefer to advertise the sale of adulterated pills.
You seem to like Louis Wain, though. It is the best cure.
Here's a picture for you: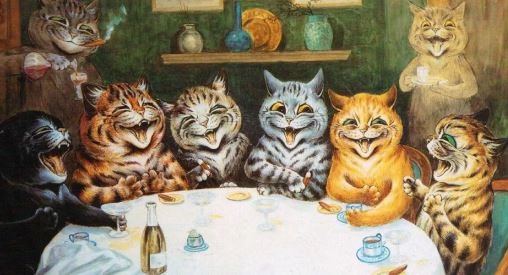 [La première image provient d'une exposition des Peintres Cheminots, Cour Museum, Gare de Paris-Austerlitz, au Printemps 2014. Aujourd'hui, je ne sais pas où ils sont. Merci à Dani Robert. Depuis Bagnolet, elle a peint ce trompe-l'œil dont il est difficile de se détacher. Mais voyez ces pages sur Internet. En cherchant, vous y verrez d'autres chats de Dani Robert, comme ces "Street cats".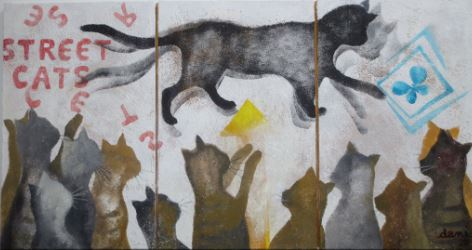 Sur Louis Wain, lisez d'abord la notice Wikipedia (en anglais, pourquoi pas), puis le billet (en français) qui lui est consacré sur ce blog.
Sur un autre blog, En tourbillonnant, j'écris davantage et même, il y a
quelquefois des chats, comme ici.]

BC